Job Description: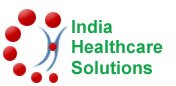 Dear Candidate,
Greetings from IHS….. !!!
About Us;
India Healthcare Solutions Pvt. Ltd. is an offshore partner to Medical Billing companies in the United States. We have been providing quality and cost effective solutions since 1999.We are one of the pioneers in the "Offshore Medical Billing industry in India" a team with 10 years industry experience created India Healthcare solutions. I.H.S services are streamlined, cost-effective and high in quality. I.H.S has earned the reputation of consistently providing high quality, low cost end-to-end business process and management solutions for the healthcare industry.
We are pleased to inform you about Opening with the IHS
( Healthcare BPO ) for the profile
Designation : QUALITY – PAYMENT
Experience : 2 – 5 years
Qualification : Any Graduate
Job Description :
Check the total page # of the file which is downloaded from software/RDP
Cross verify whether it is internal issue
Tally the deposit total with the Check's scanned
Make sure the Recoup / Adjustment are applied correctly in the patient account & entering the CPT codes and DX
Sound knowledge in procedural codes, modifiers and POS
Check whether patient already exists in process database using Name/DOB/SSN search
Make changes related to address, change it and update the old information in the Journal notes
Run the report in Process Add-ins to send the particular Calling Batches to calling team
Timely manner by running the excel Add-ins
Essential Requirement :-
* Good Communication
* Good knowledge in Payment , Refunds & Credit Balance
* Willing to join immediate & Night Shift
Please Walk in with the latest copy of your resume and last three month payslips.
Kindly mention MOHANA HR on your resume as a reference
Walk-in Interview :
DATE : 31.10.2016 to 05.11.2016
TIMINGS : 11.00 AM to 3.00 PM
Work Location : Vepery
Contact Person : MOHANA – HR
Contact No. : 044 4555 8333( Extn 35 )
Interview Venue :
India Healthcare Solutions
Taj Building, No 70, A Block, Ritherdon Road, Vepery, Chennai 07 (Near Nilgiris Super Market).
Road Connecting Egmore Railway Station and Purasaivakkam Saravana Stores.
Salary: Not Disclosed by Recruiter
Industry:BPO / Call Centre / ITES
Functional Area:ITES , BPO , KPO , LPO , Customer Service , Operations
Role Category:Voice
Role:Associate/Senior Associate -(NonTechnical)
Keyskills
AR Executive, RCM Executive, Denial Management, Accounts Receivable, Credit Collections, AR Analyst, Medical Billing, US HEALTHCARE, refunds, Correspondence, payment posting, cash posting, Transaction executive, Credit balance
Desired Candidate Profile
Good Communication
Good knowledge in PAYMENT
Willing to join immediate
Education-
UG: Any Graduate, Graduation Not Required
PG:Any Postgraduate, Post Graduation Not Required
Doctorate:Any Doctorate – Any Specialization, Any Specialization, Doctorate Not Required
Company Profile:

India Health Care Solutions Pvt Ltd
Based in India as India Healthcare Solutions and in the US as Global Healthcare Resource.
Our organization is a state of the art provider of business operations and outsourcing solutions to various segments of the U.S. Healthcare Industry.
Our team of world-class Healthcare Professionals form unique partnerships with clients providing both technology and overlying business processes, freeing up their own specialized staff to concentrate on core initiatives.
Please follow and like us: