Job Description: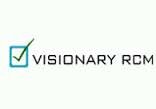 Warm Greetings from Visionary RCM @coimbatore !!!
Immediate Requirement for Freshers in Medical Coding in Visionary RCM Infotech Coimbatore location US Healthcare process
What is Medical Coding???
Medical coding is the transformation of healthcare diagnosis, procedures, medical services, and equipment into universal medical alphanumeric codes. The diagnoses and procedure codes are taken from medical record documentation, such as transcription of physician's notes, laboratory and radiologic results, etc. Medical coding professionals help ensure the codes are applied correctly during the medical billing process, which includes abstracting the information from documentation, assigning the appropriate codes, and creating a claim to be paid by insurance carriers.
Skills Sets:
Should have completed Graduation,,, – Life science Graduates are most welcome.
Should be Good in Communication, Reading & Understanding skills in English.
Good in adaptability as Team player
Should be Flexible in shifts
Should be Target oriented
Interested candidates can immediately walk in to our Visionary RCM Coimbatore branch.
Contact me : Rajesh HR
Contact no : 8939207670
Job Location : Coimbatore
Interview Date : 27th October 2016 & 28th Oct 2016 only
Timings : 10.30 AM to 3.30 PM
Venue Details :
Visionary RCM Infotech (India) Pvt Ltd,
4th Floor, Tidel Park,
Elcot EZ, Aerodome Post,
CBE – 641014
Salary: Not Disclosed by Recruiter
Industry: BPO / Call Centre / ITES
Functional Area: ITES, BPO, KPO, LPO, Customer Service, Operations
Role Category: Trainee
Role: Trainee
Keyskills:
RCM,US Healthcare,Medical Coding
Desired Profile
PG – Any Postgraduate, Post Graduation Not Required
Doctorate – Any Doctorate – Any Specialization, Doctorate Not Required
Company Profile
Visionary RCM (VRCM) is an ISO 27001:2013, SOC 2 TYPE II HIPAA compliant, knowledge centric organization, specializing in Risk Adjustment solutions. VRCM offers business value to over 250+ healthcare clients by combining operational excellence with deep domain expertise spanning across Payers & Providers.
Founded in 2006, VRCM is headquartered in Chennai (India) & offshore delivery centers at 3 locations in India & 100% wholly owned subsidiaries in Florida and California. We began our journey with 4 member team by providing integrated Revenue Cycle Management Services to the Provider segment in the US. Over the last 9 years, we have scaled our resources to 1000+ global pool and have expanded our core service offerings to include Risk Adjustment Programs, Audit and Quality of Care for Medicare, Medicaid and Commercial Health Plans.
Please follow and like us: